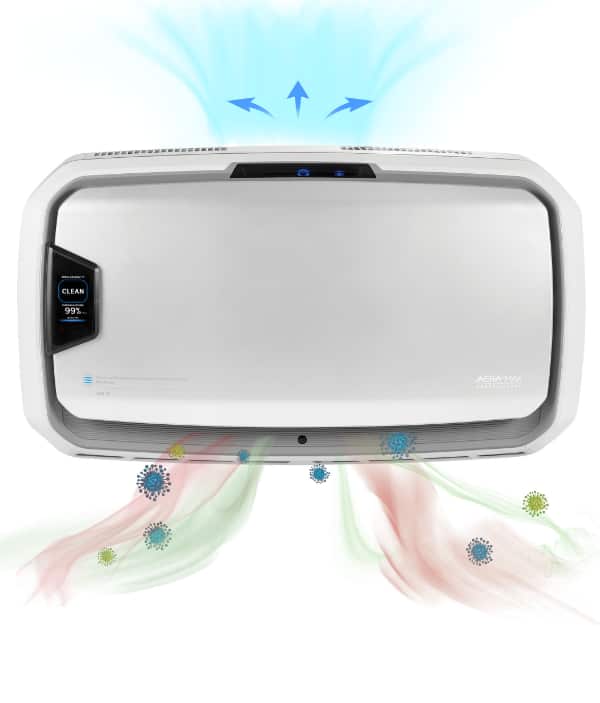 The average person inhales 3,000 gallons of indoor air every day, with most people spending 90% of their time indoors and nine hours per day in shared environments—spaces that are up to five times more polluted than outdoors.
The Aeramax Professional four-stage filtration system uses proven methods to effectively clean the air. It is the best air purification system on the market.
Our team members are trained to help you choose the right system for the size and configuration of your space.
If you are an educational or healthcare institution, you may be eligible for significant discounts.
Contact us today for more information and prices.
why aeramax pro air purifiers?
effective
Proven Performance: Four stage filtration process to effectively clean the air.
smart
Patented, Responsive Technology: Dual self-regulating laster sensors and display to feel and see the difference.
integrated
A Seamless Addition: Seamlessly integrates into your facility's environment.
reliable
Commercial Grade Durability: Constructed with superior components, high-grade filters and reinforced housing.
let's create your perfect